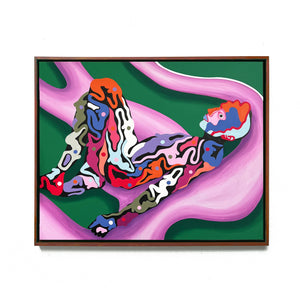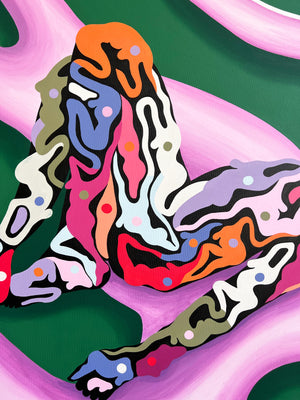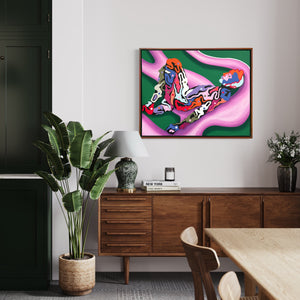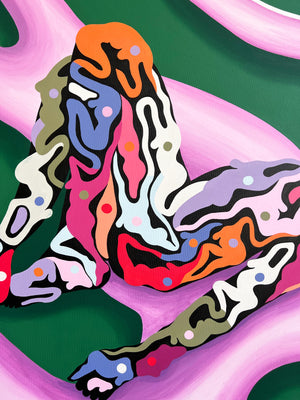 DULL
DULL

 Surrounded by a bubble of thoughts, see-through and easy to break, but still no power to escape.
The original painting DULL is part of the MIND CHATTER series. Keeping elements of the ECSTATIC N series, this series is visualizing sensitivity and the different feelings caused by it.
Each painting is representing one mindset that is or was accompanying the artist's life. The series is the artist's way to deal with and analyse the negative and positive aspects high sensitivity can cause.

size:
80 x 100cm (31,5x39")
83 x 103cm (32,7x40") measurement with floating frame 
product details: 
one of a kind
media: acrylics & acrylic marker on canvas 
wooden floating frame
signature by Julia Hariri
shipping details:
original paintings are shipped with UPS, DHL or DHL Express and 
will be delivered within 7-14 working days (worldwide)