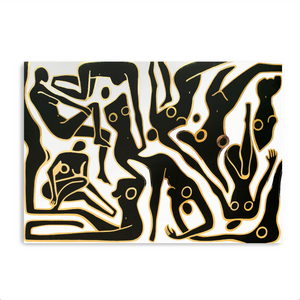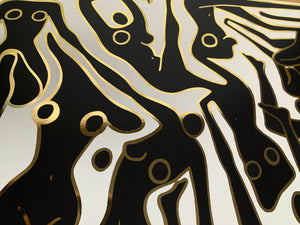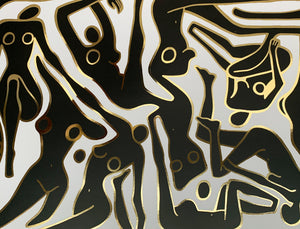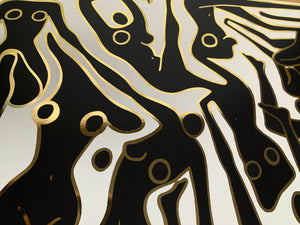 ECSTATIC NUDES 7 Gold Foil Print
ECSTATIC NUDES 7 Gold Foil Print

The Ecstatic Nudes visualize the future woman, celebrating freedom and the full control of her mind, body and soul.
product details: 
size: A3 29,7x42cm (12x17")
400gsm paper 
gold foil
shipping details:
All orders will be shipped from Germany via Deutsche Post & DHL. You'll receive the tracking number in the shipping notification mail (please check your spam folder when not receiving the notification).
Please note that there can be unpredictable delays due to Covid-19 and Christmas Season
Germany
approximately 3-5 working days 
Europe
Other
approximately 3-4 weeks