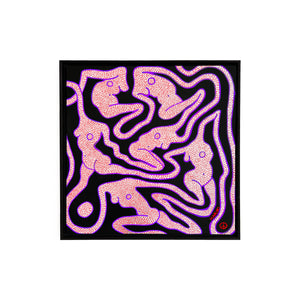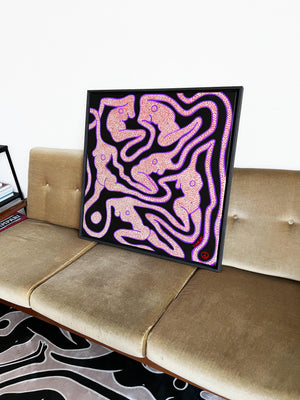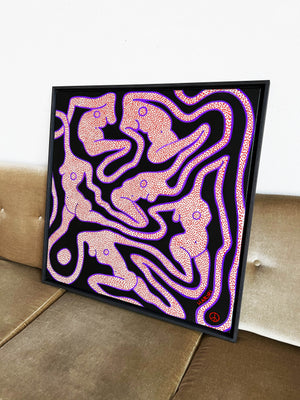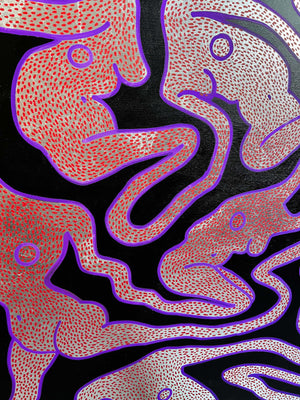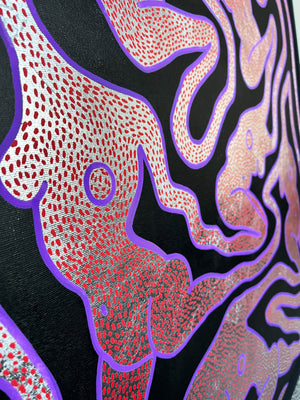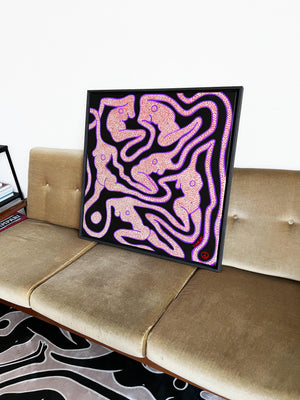 SOLD
ECSTATIC NUDES FOR HUMANITY Framed Original
This original painting was made to stand with the people of Ukraine.
100% of the sale proceeds are going to "Aktion Deutschland Hilft" (an association of German aid organizations for disaster relief) and will be donated to help Ukrainians.
After the purchase the collector will receive the donation receipt as proof.
size:
80 x 80cm (31,5x31,5")
83 x 83cm (32,7x32,7") measurement with floating frame 
product details: 
one of a kind
media: silver metal leaf, acrylics & acrylic marker
280 gsm 100% cotton canvas 
wooden floating frame
signature by Julia Hariri
shipping details:
original paintings are shipped with UPS, DHL or DHL Express and 
will be delivered within 7-14 working days (worldwide)